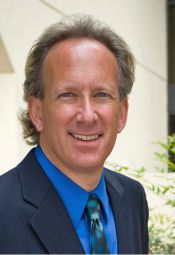 Steve Zikman, LL.M., LEED AP, is the founder of Zikman Collaborative Strategies and has more than 25 years of experience helping people and organizations communicate more effectively.
From designing more robust models for public engagement on land use and environmental matters to the resolution of highly charged issues in the workplace, Mr. Zikman's persistence, creativity and reassuring approach have produced a roster of positive results.
As a collaborative attorney and advocate, Mr. Zikman is seen by his clients and peers as a natural problem solver. He has represented a wide array of individuals and organizations in the sustainability, land use planning, environmental and public policy arenas. His clients have included developers, municipalities, public agencies and stakeholders, private individuals and interest groups, community and neighborhood associations, as well as museums and other public institutions and non-profits. More information on Steve Zikman's law practice may be found here.
As a land use and environmental mediator, Mr. Zikman's practice is focused on issues related to sustainability, green building, land use planning and zoning, conservation and the environment, energy and natural resources management, infrastructure and transportation planning, historic preservation, as well as civic engagement and other public policy matters.
Mr. Zikman is also a leader in transforming the quality of communication and level of audience interactivity at conference events worldwide. By helping meeting planners unconference, he is dedicated to guiding clients away from 'traditional, boring panels' and toward audience-centered engagement methodologies that capture all of the wisdom in the room. Mr. Zikman created and co-chaired the groundbreaking symposium, " Taking It Upstream: Collaboration, Consensus Building and Sustainable—A Green Leadership (Un)Conference" which took place at Pepperdine University in September, 2009.
Steve Zikman is a member of the State Bar of California and is ADR Chair of the American Bar Association's State and Local Government Section (Land Use Committee). He is also a member of the American Bar Association's ADR Section (Environment, Natural Resources and Public Policy Committee, and International Committee), the Los Angeles County Bar Association's Environmental Law Section and Real Property Section (Land Use Committee), the Pasadena Bar Association, L.A. Mediators, the Land Trust Alliance, the Urban Land Institute (Los Angeles Chapter), the American Planning Association (California Chapter), the Association of Environmental Professionals, the International Association for Public Participation, the National Charrette Institute, and the National Coalition for Dialogue & Deliberation.
Certified as a Mediator by the Los Angeles County Bar Association, Mr. Zikman has completed UCLA Environmental Law Center's Environmental and Public Policy Facilitation training at the Western Justice Center in Pasadena, Concur's Negotiating Effective Environmental Agreements training at University of California, Berkeley, and the Consensus Building Institute's Advanced Resolving Land Use Conflicts program at the Lincoln Institute of Land Policy in Cambridge, Mass. He is a graduate of Fielding Graduate University's "Dialogue, Deliberation and Public Engagement" program.
Mr. Zikman is on the Council of Distinguished Advisors and is a Fellow at Pepperdine University's Straus Institute of Dispute Resolution where he received his Master of Laws (LL.M.) in Alternative Dispute Resolution with a focus on environmental and public policy matters. He received his LL.B./J.D. from Osgoode Hall Law School at York University in Toronto, Canada. He is one of a select group of attorneys and mediators to have received the prestigious LEED (Leadership in Energy and Environmental Design) Accredited Professional designation (LEED AP) from the U.S. Green Building Council. Mr. Zikman teaches one of three core courses on the Principles of Sustainability at UCLA Extension in its Global Sustainability Certificate Program.
Mr. Zikman's recent articles and papers include "Unclenching Fists: De-Escalating Land Use and Environmental Conflicts," "The Wind & the Willful: Power, Politics and Celebrity in Environmental Conflicts," and "Ten Tips for Land Use Decisionmaking" in the Daily Journal. His Masters thesis, "South Pasadena: A Dialogue on Dialogue," received the award for best academic work (2008-2009) from the California Dispute Resolution Council and was published in the Pepperdine Dispute Resolution Law Journal [10 Pepp. Disp. Resol. L.J. 355 (2010)].
As a best-selling author and award-winning journalist, Steve Zikman's latest book is Doing Good for Goodness' Sake. His other titles include The Power of Travel, Chicken Soup for the Traveler's Soul and Chicken Soup for the Nature Lover's Soul. He is currently working on a novel set in South Africa and a book about the adoption of his son, Joaquin. Steve is a member of the American Society of Journalists and Authors and the International Society of Travel Writers.
Born and raised in Canada, Steve Zikman has visited more than 50 countries on six continents and has lived in Germany and South Africa. He views travel as a unique and powerful path toward greater understanding and world peace. He makes his home in South Pasadena, California and can often be found hiking in the nearby San Gabriel Mountains.